Newsreel (trailer, 2', 2011)
Newsreel went out as a series of choreogeographic movies, edited before each cinema screening as events occurred. Commissioned by Sadler's Wells and Arts Council England, the reels recorded politics, sound and movement in London without voice-over, screening at Picturehouse Cinemas across the UK and the Renoir Cinema in London.
With a focus on live art, trees, demonstrations, architecture and dance in public spaces, the reels recorded a vibrant cultural life exploring how politics and the environment affect the way that we move. Featured artists and events included Rosemary Lee (please see Meltdown) in Dance Umbrella, No Fee's demo, Home Live Art, Petra Söör and Thomas Goodwin with the Big Dance Walk, pub sing songs and an Eritrean wedding:
'A strikingly contemporary journey through the streets of a London that is liquid with motion' – Sukhdev Sandhu, The Telegraph.
64', HD, UK 2011
Produced and directed by Alex Reuben
Supported by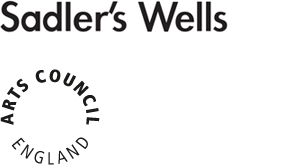 Commissioned by
Sadler's Wells
and supported by the
National Lottery
through Arts Council England.
Producer Sadler's Wells: Emma Gladstone
Special thanks to
Jo Blair, Clare Binns and
Picturehouse Cinemas,
Jason Wood and Curzon Cinemas.
Camera, sound and edit by Alex Reuben